Need To Sell Your Land in Michigan?
STEP 1
Get An Offer!
Avoid the hassles of listing your house with our Michigan Cash Offer Program. We can present you with a fair, all-cash offer right away. No obligations and no fees.
STEP 2
Wait A Few Days
You won't have to wait around to receive your cash. We are able to close on your property within just a few days.
STEP 3
Close Quickly
Have the flexibility to sell on the date you choose. We will always work on your timeline, making the process as stress-free as possible.
We Are Michigan's #1 Vacant Land Buyer
Turn your vacant land into CASH!
We help land owners sell their unwanted land as-is without any hardships, without dealing with realtors, and without paying any fees at all. We've helped many landowners in the last few years sell their Michigan land so they can have a better life, better retirement, more savings, or make their dreams come true. Would you like to be the next happy seller with a fair amount of liquid cash? Call us! (269) 222-7711
What People Are Saying…
We Are Michigan Cash Land Buyers
The Fastest Way To Sell Your Land in Michigan
…And Get Rid Of All The Unnecessary Taxes You Don't Want To Pay
Have you owned vacant land in Michigan for over 10 years? Are you tired of not seeing any profit or return? Do you have plans for the land?
If your land isn't doing anything for you, it may be time to sell. Whether you need to sell right away or you simply don't want to deal with a listing, our team can help. Give us a call today at (269) 222-7711 to learn more.
Get to Know Nate Buys Land!
Nate Adams
My name is Nate Adams. One of my greatest passions is helping others. I love helping people find solutions that meet their specific needs. I have always had a keen interest in real estate. Since buying my first piece of land in July 2008, I have helped many landowners by buying their unwanted properties. With a decade's experience in real estate and reaching my highest potential, I founded NateBuysLand with the mission to help sellers get rid of their burdens. We are a small team that does everything possible to treat sellers with the utmost dignity and respect.
With a background in computers, and worked for a data breach protecting company before founding the company, he's breaking barriers as an ever-present family man and NBL's President & Founder. Besides work, he spends most of his time with his wife and kids, going on trips with his trusty camper, and his fail-safe trust in his whole team.
---
NateBuysLand Team of Experts
Brad Parcel
Land Sales Specialist
Cristina Cangemi
Transaction Coordinator
Diana Dranto
Dispositions and Management
Joe Miller
Content Marketing Specialist
Sell Your Land In Michigan For Cash
The demand is high for houses, but land can be a different story. As NateBuysLand, we are land specialists. We primarily deal in the buying and selling of land. We pay excellent prices and can offer fast and fair solutions. You will not have to wait around or worry about the sale falling through. No matter what type of land you own, we would love to know more!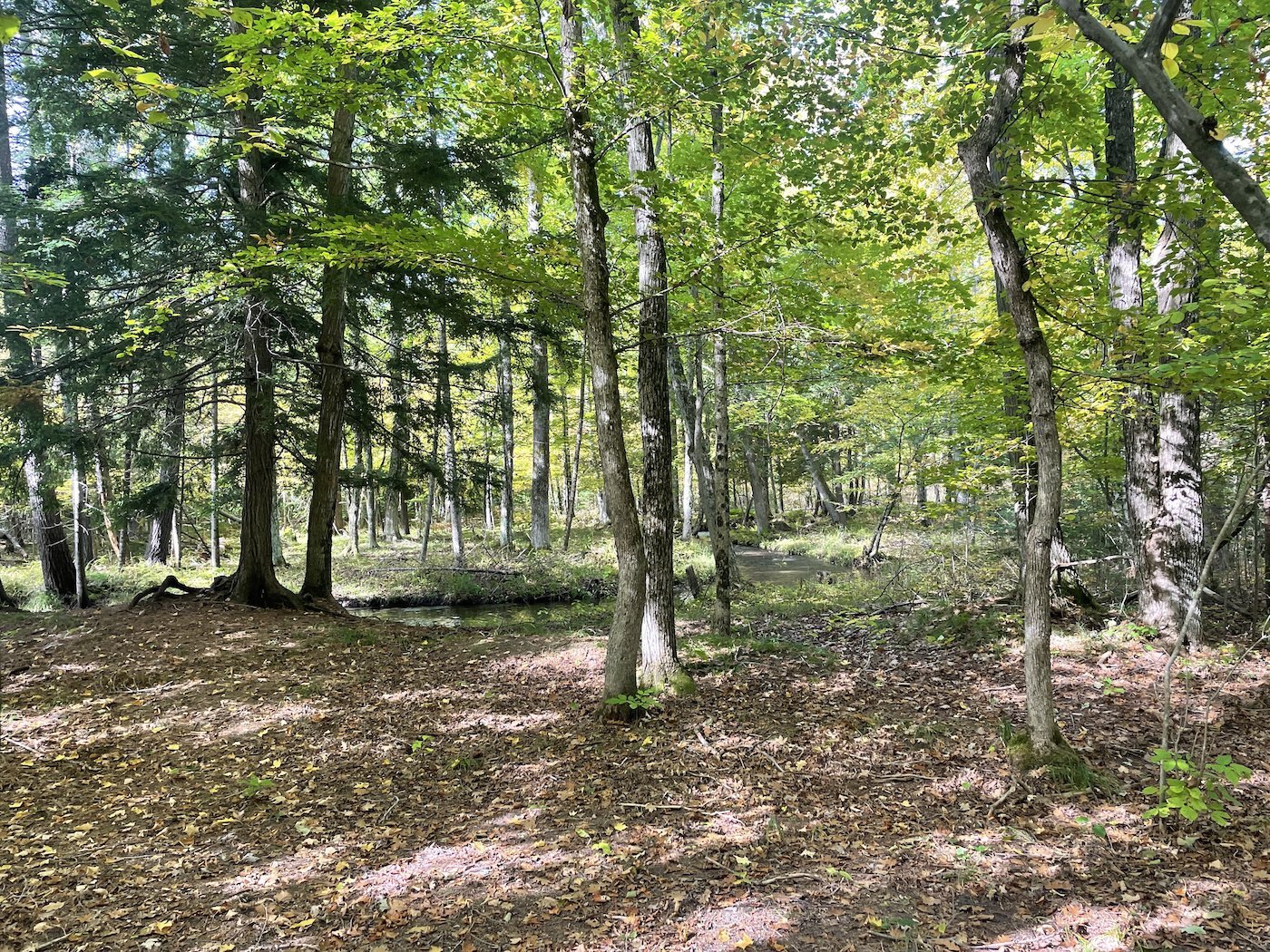 Sell Your Land in Michigan No Matter Your Situation:
Some of the landowners we work with need to sell in order to resolve a difficult situation. If anything below resonates with you, request your free no-obligation offer now:
You've owned the land for more than 10 years and have no plans to build
You owe back taxes on the land
You may have inherited the land or bought it for investment many years ago.
The land has become a burden and you need someone to take it off your hands.
You live too far away from this land to enjoy it.
You have tried to sell it by yourself but it was a nightmare for you.
You need cash to deal with an unexpected life event.
You've realized that it will make more sense to reinvest elsewhere
There Are Great Benefits When You Sell Your Land Directly
Owning land is a waiting game. Buy how long do you want to wait before cashing in? How would your life look if you sold your unwanted land for cash today?
Exchange your land for cash.
You will eliminate the financial burden of keeping a vacant piece of land.
All the annual taxes for the vacant land you don't want will be gone.
You'll be able to pay off bills or make an investment elsewhere.
The quality of your life with increase because you'll have more cash to work with.
You can increase your savings account to have a much better retirement.
Why Are Michigan Landowners Happy When Selling Land To Nate Buys Land, LLC?
We are buying land in Michigan and the surrounding areas. No matter what type of land you own, we want to buy your property today!
We are buying large parcels, suburban lots, farms, and commercially zoned parcels. Our offers are always fair and we can save you time and money when compared to a standard listing. Fill out the form below or give us a call today to learn more.
WE GO ABOVE AND BEYOND: We helped a widow move her late husband's stuff from land to a storage facility near her home and into a place that she could access, so she could sort it. We even helped drive the rental trucks and helped her to move.
The freedom you'll enjoy after you get your desired cash is priceless. Request your no-obligation offer now to uncover how much you can get.
Or Give Our Office A Call Today! (269) 222-7711
NateBuysLand is buying land in Michigan and other parts of the country. If you need to sell your land in Michigan fast and hassle-free, get in touch with us today (269) 222-7711